With a SIP phone or an ATA and basic phone, you can have free telephone service capable of calling most North American numbers, C*NET, PhreakNet and other hobbyist networks as well as other ChazTel customers for free!

ChazTel has incoming and outgoing service from PhreakNet and C*NET in the 266-8xxx and 266-9xxx range.

If you wish to port your number to ChazTel, we can set up your line to ring for DID (direct-inward calling) from your PSTN phone number. When you port your number to ChazTel and dial out using "9", we will transmit your PSTN callback number from ChazTel to the person receiving your call*.

[ Placing Calls Over ChazTel ]


Dial-6 to quick call other ChazTel subscribers (i.e. 6-8000)
Dial-7 to dial out to PhreakNet (i.e. 7-266-8000)
Dial-8 to dial out to C*NET (i.e. 8-1-266-8000)
Dial-9 to dial out to PSTN (i.e. 9-1-212-212-2429)

[ Configuring your SIP phone for use with ChazTel ]

We recommend the GrandStream Analogue Telephone Adaptors (ATAs), which allow you to plug in any standard analogue phone(s). The HT802 and HT502 are available for under $25 from various places -- just Google "HT802" (or "HT502") and tick the "shopping" tab to see some examples. Do not over-pay! Here are some examples.

We recommend the Sipnetic VoIP App for Android phones. Sipnetic is a free SIP telephone application, but has enhanced options for those whom wish to pay and support the app. If you are using an unregistered Android phone or do not have access to Google Play to download it, there is a fully-functional, APK (sideload) version of Sipnetic at: https://rexdlbox.com/index.php?id=sipnetic-premium-apk. Watch a video of me side-loading Sipnetic on an Android phone: https://bit.ly/sipnetic.

Important note about Codecs: When configuring Sipnetic, for the most reverse-compatibility possible, please ensure to allow only the "G.711 A-Law" and "G.711 µ-Law" audio codecs -- make this change by touching the hamburger icon (☰) in the upper left of Sipnetic App, then choose "Settings", then "Audio and video codecs", then turn OFF all audio codecs excepting "G.711 A-Law" and "G.711 µ-Law".

ChazTel offers free voicemail service upon request. We support the message waiting lamp via your message-waiting enabled ATA/Application. To access voicemail, dial 6-9100, then "#", your voicemail box number, then your password. Please note: at this time, only the "temporary" greeting functions for all outgoing greetings. To change your greeting for callers, access voicemail, "0" for mailbox options, then "4" to record your temporary greeting. This is also where you change your voicemail PIN.

* In order to properly handle this, you will need to port your number to your own account on Telnyx and pay for your own incoming and outgoing calls. You only need to provide the custom userid and password you create to register a SIP connection on Telnyx (not your Telnyx account username/password).

** Why would you want to load Sipnetic bypassing Google Play? If you are building a "secure mobile phone", you do not want the IMEI associated with any Google account nor PSTN telephone number, making a "ghost phone" which you can use with ChazTel to make and send calls. Calls over ChazTel and PhreakNet are encrypted and cannot be monitored like PSTN phones can. Note: When you place calls over PSTN (dial-9 on ChazTel), calls placed over the PSTN are subject to the same monitoring/recording by the phone company, long-distance company, law enforcement or government, just as with any other PSTN call.


[ CHANGES UNDER CONSIDERATION ]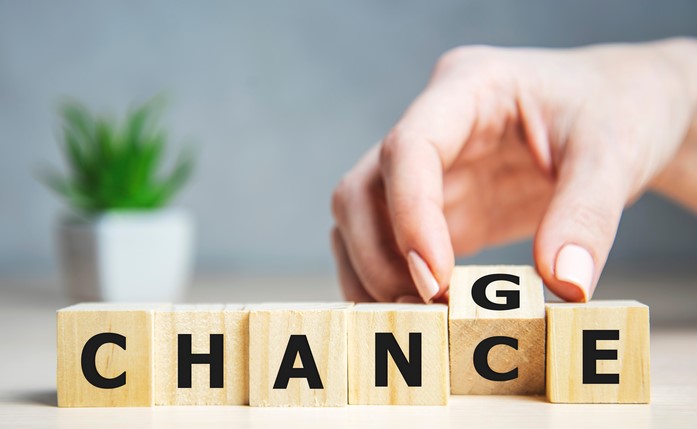 Area Code Mapping: UNDER CONSIDERATION

Rather than "dial-9", "dial-7", etc, utilise area codes to allow for people with auto-diallers and contact lists to dial straight out without the need to dial "9" or any other prefix.

I am considering changing the way we dial out on ChazTel so that ALL calls are routed via PSTN, excepting those with special area codes to allow for calling into PhreakNew and C*NET. FOr example: Instead of picking up the phone and calling 9-212-212-2429, you'd just dial 212-212-2429 directly. To call a number on PhreakNet, use area code 700 (which does not exist in the PSTN world) - so, to call PhreakNet 747-1313, you would pick up the phone and dial 700-747-1313. Similarity, calling C*NET might be 600-xxx-xxxx. Let me know what do you think of this idea.

Reflective Caller ID: BETA TESTING

Rather than reflecting "212-212-CHAZ" for all outgoing calls, set a callerid which correlates to the user's home phone number.

When people call out over the PSTN, only my primary voice number is displayed to the person receiving the call. This could be confusing, as if they try to call back who called them, they will reach me! This change would allow people to show their own callback number when dialling out over PSTN so they know who is really calling. This would destroy the anonymity of calls placed over PSTN; however, it would also prevent abuse as accountable persons would be reflected in the callerid. Some people have complained about calls from my number which were placed by others.

Removing Antique Phone Sounds: UNDER CONSIDERATION

When we first set up ChazTel, it was designed to imitate old-fashioned phones, both in dialtone, busy signal and ringback.

Apparently not as many people recognise these sounds as real telephone progress sounds. On one hand, it's cool because we're different -- but on the other hand, the ringback confuses anyone under the age of 50 and can result in many hang-up calls. One advantage is that since going to the old-time ringback sound, telemarketer calls dropped to nearly zero! The jury is still out on this one. Advice is welcomed.

Suggestions? Ideas? Gripes? Send me an e-mail and let me know what your thoughts are!